Overview
Existing Fragmented Renewable Energy Sector
Significant Barrier
Many developed and emerging market economies (EMEs) around the world have aggressive renewable energy construction and deployment targets set for the next several years. There is clear interest to invest in infrastructure assets by institutional investors but significant barriers to investing currently are impeding the amount of capital flowing into this sector. Current methods of funding renewable energy assets are not meeting this demand. Dealing with these barriers to investing is key to increasing the capital flow into this sector.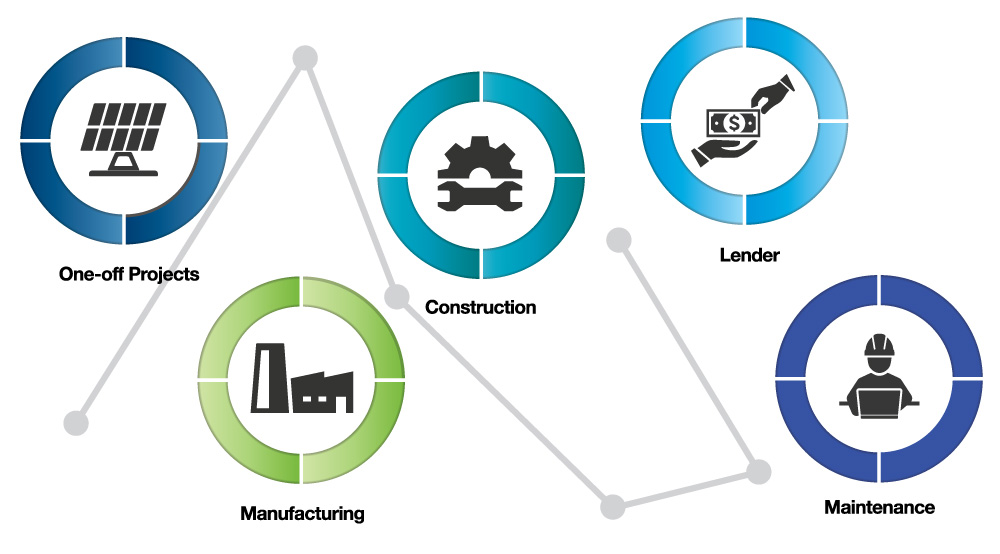 Barriers to Institutional Investment in Renewable Energy Sector
Developer
• Landowner most common profile
• Lack of standardization
• Under capitalized
• Typically lowest bidder creating higher performance risk
Manufacturing
• Manufacturer growth depends on forecasted project pipeline
• Compromised quality
• Manufacturers driven into construction to create demand for panel
• No agreements how asset should perform
• Varying warranties
Construction
• Engineering
• Procurement
• Construction
• Disbursement Management
• Procurement
• Limited experience
Operations / Maintenance
• Lack of actionable performance data
• Lack of benchmarks
Lender
• One-off financing
• Local financing results in higher cost of capital
• Lack of investor understanding
• Unpredictable and fragmented understanding
An New Integrated Single Source Renewable Energy Platform
The Loraxian Solution
Loraxian has developed a completely new approach ("Renewable Energy Platform" or simply "RE Platform") to develop, design, build, finance, operate and maintain (DDBFOM) renewable energy projects. Creating a systemized approach to project development that effectively builds confidence and accelerates financing for institutional investors and promotes funding for a new asset funding class.
This process-oriented solution removes barriers and creates both standardization and "Best in class" assets for all RE Platform pipeline projects.
Strategic Partnerships
• Manufacturers
• Developers
• Construction Contractors
• Operation Contractors
• Financing Sources
• Fund Managers
Standard Operating Procedure
• Project Assessments
• Project Development
• Risk Assessments
• Capital Raising
• Data Management
• Quality Control
• Administration
• Reporting
Single Source Financing
• Development
• Construction
• Term/Takeout: Debt/Equity
Asset Securitization
• Build Project Portfolio
• Standard Asset Features
– Warranties
– Insurance
– Compliance
Create New Asset Class Solar Green Bonds
Advantages:
• Portfolio Re-financing
• Opportunities to lower cost of capital
• Long Term Annuities
Learn more about Loraxian
Risk Mitigation
Loraxian's RE Platform is a well-designed series of risk mitigation processes that manages or eliminates many of the traditional risks associated with underwriting RE greenfield...
Data & Analytics
Loraxian provides a complete 360-degree utility service and data dashboard for all infrastructure installations, both new and existing. We provide you with a tailored interface to...